This is my 50th post to my blog!
Thank you to all who have been reading and who have supported me, I cant tell you how much it means to me! :D
Since it's my 50th post I wanted to share 50 things about me.
(Me and my childhood best friend, Champ)
Basic:
1. Name: Justine Christal Luetschwager
2. Age: 19
3. Birthdate: November 8th
4. Hair Color: Brown
5. Eye color: Hazel
Favorite:
6. Color- Turquoise
7. Music- I like everything except rap
8. Sport- Swimming or Zumba
9. Holiday- Christmas… I like Thanksgiving too.. I like food.. :) haha
10. Food- Chinese food
11. Number- 3
12. Movie- Pride and Prejudice probably…
13. Place- Norrie Lake
14. Animal- Horses and dogs
15. Time of day- 7 PM
16. Smell- Victoria's Secret Love Spell
17. Song- "Are you going to kiss me or not ?" Townsend Square
Relationships:
18. My family is so important to me. I have great parents and one sister, Anna.
19. I also have a ton of cousins and aunts and uncles that are important to me too.
20. I have an amazing boyfriend, Josh. <3
(Us at our senior prom)
21. My relationship with God is also important to me.
Work, Home and School:
22. I work at Bethlehem Daycare in the infant room. I'm an expert at changing diapers. ;) That's why I can relate to many "mom" blogs.
23. I can also relate to a lot of homesteading and farm blogs because I live on a farm and I love baking and cooking.
24. I have an awesome horse, Jack. Plus many chickens, rabbits, dogs, beef cows, sheep, cats…
25. I am a college student, in the University Wisconsin system.
26. I am working toward a degree in social work.
27. Someday I want to work in Northern WI and work to help Native American children.
28. I am Native American, by the way. :) Potawatomi to be exact.
How I got started in blogging:
29. My uncle has a blog that got me interested in blogging.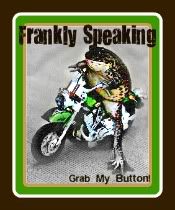 30. My mom also got into it and we help each other out with our blogging adventure. :)
31. I tried to get Josh into it… He's still working on it. ;)
32. Have you ever made a prank phone call? When I was younger. Lots of fun times with cousins.
33. Is there anything that you have done that you regret? I'm prone to mistakes. haha.
34. What is your political persuasion? Conservative.
35. How would you describe yourself? Creative, kind, responsible
36. What are you afraid of? Spiders, and swimming with fish.
37. What person do you trust the most? Myself and God
38. What is the best compliment you have ever received? Probably on decorations at a party I did. :)
39. What is your greatest strength? Imagination
40. What is your greatest weakness? Impatience, impulsivity
41. What is your perfect pizza? I might be boring… but I like just sauce and cheese. :)
42. Do you play any instruments? I wish… and I've tried… :(
43. Who makes you laugh? Josh :)
44. If you could change your name, what would you change it to? I used to want to change my name when I was younger because people frequently call me Justin (all the time..) but I'm learning to like it now that I'm older.
45. If you could go back in time to one point in your life, where would you go? It would be nice to have less responsibilities… but I wouldn't want to go back,
46. Are you a morning person or a night person? Neither. Mid morning and early evening. lol
47. Have you ever laughed so hard you peed in your pants? More times than I care to share. ha ha
48. Who is your best friend? Josh and probably my mom. :)
49. Any obsessions? I have an addictive personality (that's why my blog name is Obsessive Creative Disorder) I'm obsessed with all things crafting and my blog. Also the TV shows: Supernatural and The Office.
50. Favorite Vacation: I don't get to go on vacations often (too many animals to care for) but a few of my favorites were: my trip to see my missionary uncle in the island of Martinique, father daughter trip to Porcupine Mountains, and Disney World. I was 12 when I went but It was still just as magical. I also like day vacations to flea markets and to lakes. :)
Thanks for stopping by!